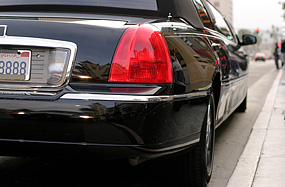 Please submit the completed limousine rental form at least 2 days prior to the date you need service. If at the time of service you'd prefer an alternate method of payment to the one you specified, you'll have that option.
Your limousine rental reservation is not confirmed until we communicate with you directly and give you a confirmation number. We'll either phone you or email you, depending on the instructions you supply within the form.
When your limousine rental reservation is confirmed, you'll be supplied with important toll free telephone numbers in the event that you have any questions or need to make any changes in your plans. In most cases, your confirmation email or telephone call will arrive within a few hours.
CALL US TODAY TO RESERVE YOUR LIMOUSINE
800-380-1222