Etiquette for Using a Limo Service in Miami
by
August 7, 2014

Etiquette for Using a Limo Service in Miami
The float can be spectacular, very elegant and sober at the same time. And that is why those who are part of the crew must know some etiquette tips to blend into them when traveling. Limos are all about having fun or making business… but with style! And that's the reason why you will find a company like ABC Limousine Service offering the best fleet of limos for hiring in Fort Lauderdale, Miami Beach, West Palm Beach and all of the surrounding cities in South Florida.
It is a good idea to book a reputed limo service in Miami whenever you want to arrive in style. But to make a limo service comfortable, it is essential to remember and follow these basic etiquettes of riding in a luxurious limousine.
Show respect
Treating the limo driver and the very model you would be traveling in with respect is the very etiquette of a limo service in Miami. The limousines that are rented out for wedding, prom nights, birthday parties or any occasion are very expensive. Hence, the vehicle should be handled properly. Think of it as your own property while you are using it. It would help to keep the vehicle in good condition and would also make your trip more enjoyable. And of course, treat the limo driver with respect too. After all, he will be working hard and making all efforts so that you can have a great time.
Seating Capacity
Every limousine model has a pre-fixed seating capacity. Hence another important aspect of limo service etiquette is to respect the passenger limits. One can have a safe journey only when the pre-fixed seating capacity is maintained by those who have rented a limo service in Miami.
In fact, for most of the limousines, the seating capacity is decided by the law. The space that allows for a comfortable and safer ride should be maintained with a limo service in Miami. If this rule is not followed by the users, there are many limousine service providers who have the right to terminate the service agreement at the last moment. And arguing with the limo driver regarding the seating capacity is against the etiquette rules.
Local laws
One more limo service etiquette is to follow the local rules that apply to the area. The rules related to a limo service in Miami differ from other regions of the States, and are set by the legal authorities of the area. Some of the common rules include prohibition against passengers standing up through the sunroof, alcohol consumption by underage passengers, use of illegal drugs and so on. Any such behavior can lead to the termination of the service agreement for a limo service in Miami without any refund.
Personal belongings
It is the responsibility of the passengers to take care of their own valuables. Don't leave behind valuables in the limo itself while you are not traveling in it. A limo service in Miami do not take responsibility for theft of any personal items.
Tipping
Good service deserves to be rewarded and the same rule applies to a limo driver who makes your journey both comfortable and memorable. Limousine limo drivers are known to be friendly and helpful provided that you respect them and follow the rules of the limo service in Miami. A limo driver deserves to be recognized for his efforts. A tipping etiquette for limo service demands a customary tip of 15-20%. The tip should be handed to the limo driver at the end of the day in an envelope.
Follow these simple and easy etiquette rules of limo service and enjoy the ride. There are many companies which operate vehicles regularly to serve Fort Lauderdale, Miami, Miami Beach, West Palm Beach and all of their surrounding South Florida cities. They offer great packages and make all the efforts to make your journey truly comfortable and unforgettable. On your part, you got to make sure that you don't break any rules and enjoy the fabulous ride.
ABC Airport & Limousine Services sets the excellence standard for Miami FL limousine service. Whether it's a night out on the town or a Miami Wedding ABC Airport & Limousine Services will get you there in style and on time.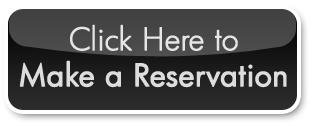 Our fleet includes the latest model limousines, sedans, buses and vans. All vehicles are equipped with the finest amenities for business and pleasure. All ABC Airport & Limousine Service chauffeurs are extremely professional. Unfailingly prompt, with an uncanny familiarity of the area, our chauffeurs are the closest thing to perfection you'll find behind the wheel.