Fast Reliable Cruise Limo Service
by
August 7, 2014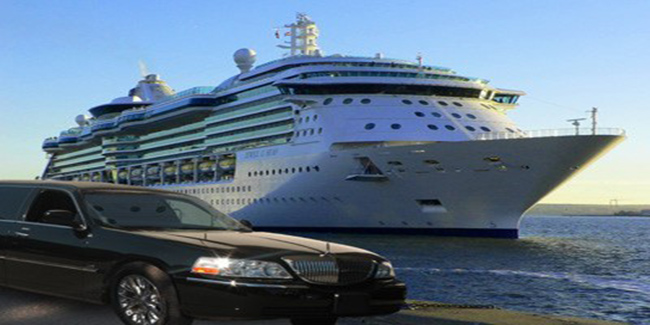 ABC Limousine Fort Lauderdale Service offers Cruise Port Limo Service, serving with quality transportation Port Everglades (Fort Lauderdale's seaport), and The Port of Miami Seaports. For all your transportation needs beyond your cruise come on down to Fort Lauderdale Limousine Service and ask for a FREE QUOTE.
Cruise Limo Service For All Ports

South Florida is the Cruise capital of the world. We specialize in transportation to and from Port Everglades and the Port of Miami. Family Reunions, Honeymoon or Anniversary Cruises, we will get you and your family to and from the ship without a problem. First class all the way.
You deserve the best. ABC Limo is one of the largest and most respected sources for affordable luxury transportation to and from the most-traveled public and private cruise terminals in the world. Choose the vehicles that suit your needs, then sit back. Relax and. Enjoy the ride.
Great service comes standard. Our chauffeurs are professional, courteous and meet rigorous screening requirements to qualify for ABC Limo. They are available 24 hours a day, 7 days a week – and will pick you up from your home, hotel or place of business.
Decisions, Decisions. Search" Our Limousine Fleet" page to see our luxury sedans, stretch limousines, passenger vans, shuttle/mini buses, and motor coaches. You select the perfect limo for your trip. 
You're the Skipper. All of our Chauffeurs and affiliate partners are working hard to keep your business. This means they bend over backwards to keep you happy. If we ever fail to give you full satisfaction, please let us know with your customer feedback. They must be shipshape to get into our elite network and give the best possible service to our customers – or we ship them out. It's our way of ensuring you get the best service at all times. 
Are your memories of taxis good ones? Let us help. Save yourself from the perils of taxi service or shared shuttles. Our service is door-to-door, prompt, clean, hassle-free and safe. And after you factor in the dry-cleaning bill from riding in a taxi or shared shuttle, it's a very affordable way to go. 
The high-cost of "economy" parking. Drag luggage to the parking shuttle stop. Wait. Get to stadium-sized lot. Where's the car? Drag luggage again. Now an hour after you've docked, pay what adds up to big bucks for "economy" parking (and it's typically in the ballpark price of a limo from the cruise port).
These, and others, are some of the qualities that define the service we deliver at ABC Limousine, hallmark traits that make us one of Florida's most distinguished names in chauffeur-driven transportation.